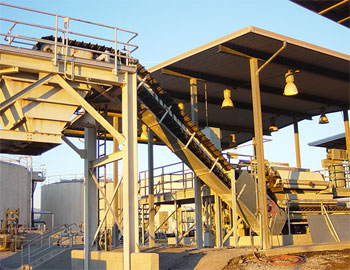 Serpentix Conveyor Corporation specializes in the design and manufacture of continous path conveyors. Since our founding in 1969, we have undergone almost constant expansion as a result of customer demand for our products, three-dimensional continuous path™ conveyors. Our current manufacturing/production facility is located in Westminster, CO.
Operating over a continuous, three-dimensional path, Serpentix easily out performs – at less cost – conventional conveyors which can only operate along a straight line. The ability to incline steeply and to make continuous horizontal, helical and vertical curves, permits a single Serpentix conveyor to replace multiple conventional conveying devices, eliminating troublesome transfer points and reducing energy, space and maintenance costs.
The unique capabilities of the Serpentix belt, and other design features of the various models offered, permit a single Serpentix conveyor to perform the work of multiple conventional conveying devices. Many older, space-cramped plants have utilized Serpentix conveyors to modernize existing facilities without increasing plant size. In addition, the wide range of Serpentix capabilities, applied to new plant construction, has provided lower construction and operating costs, reduced installation costs, and safer and cleaner plants.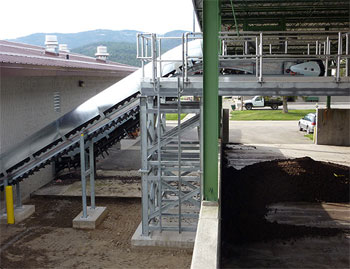 The common denominator to any of our operations and the key to the way we work, however, is our people. Our employees and their dedication to their work, combined with the company's continuous search for new products, are your assurance that customer needs always come first at Serpentix. We will not compromise on delivering high quality, reliable, and safe material handling solutions, even at the risk of losing a sale. We want your business! Let us assist you with your conveyor design and save you time. We can provide you with a .dwg, .dxf, or a .pdf conveyor layout drawing. Contact us now with any of your material handling problems.